Horse And Agriculture Launch Party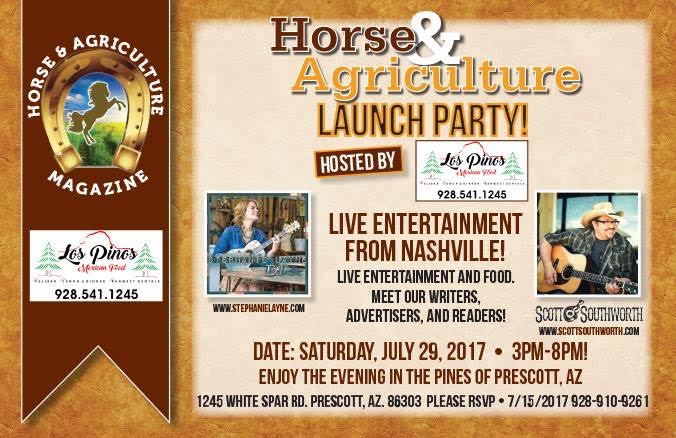 Best Of America By Horseback Check out Stephanie on Best Of America By Horseback filmed at the National Day of the Cowboy Celebration in Humboldt, Kansas!
Equestrian Legacy Radio at Loretta Lynn's Ranch!
Check out this promo video featuring "Cowgirl Tough"!
Interview with Del Shields Western World
Join Stephanie with Rusty Rierson and more at Charley's Country Christmas!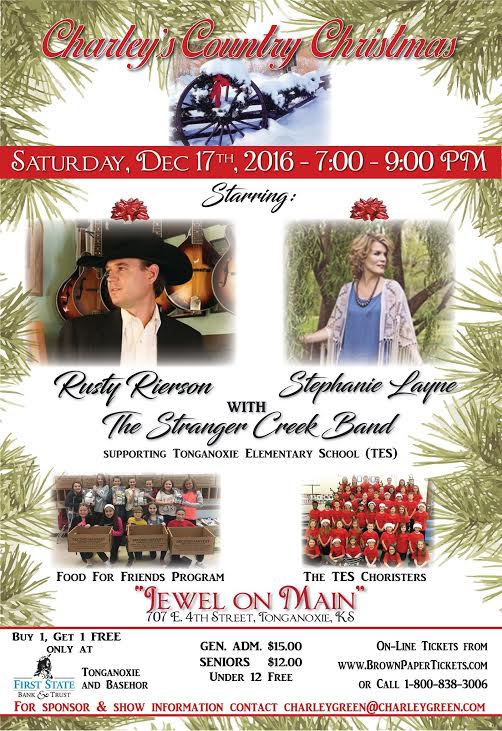 Interview with Del Shields Western World
Check out Stephanie's interview with Del Shields on his Better Horses Network Western World show!
Lakeville grad strikes right chords in Nashville
Stephanie Layne sometimes helps lead worship at Lakeville-area church
There has always been something noteworthy about Stephanie Layne.
The 1993 Lakeville High School graduate, now a Nashville, Tennessee, singer/songwriter, was born to sing, according to her mom, Jenny Tonsager of Eureka Township.
Country Entertainment USA Review
Stephanie Layne's album, Eclectic, pushes this singer/songwriter further down the road to her musical dreams. Her songwriting artistry and full-bodied vocals continue to mature. From the opening song, ?Cowgirl Tough to ?One Nation Under God and the final song, ?Ride, Stephanie Layne displays a proficiency for country music and delivers a notewor thy performance.
-Country Entertainment USA, Nashville Edition August 2016
Equestrian Legacy Radio Interview with Gary Holt
Click here to listen to an interview with Equestrian Legacy Radio's Gary Holt!
One Nation Over God
Some songs incubate for years and slowly creep into the consciousness of songwriters. This one felt like a whack on the side of the head!
Nearing the end of 2015, heading into a presidential election year, the 4 of us sat around one Friday discussing the political and moral climate in which we find ourselves. When we got around to throwing out potential song ideas, someone said, "What do you think about One Nation Over God"? It was one of those rare moments when there was no hesitation for any of us. That's the song we wanted to write!
It seems to us that there are a lot of other people in this country who have a growing sense of loss, sadness, and even outrage that the fundamental ideals upon which this country was founded and became a great nation have been slowly eroded, and now are even being brazenly cast aside.
We want to stand with Americans who believe we are headed down the wrong path.
This song is our way of letting our voice be heard, but also offered in the hope of stirring the voices of so many in this country who want to speak up and stand up for the ideals and values that have characterized America for two and a half centuries.
Visit OneNationOverGodSong.com to get in on the movement!
Equestrian Legacy Radio Interview
Click here
to listen to Stephanie's interview with Equestrian Legacy Radio!
New Artist Endorsement with Pray About It
Jim Mathis, founder of Pray About It Ministries blessed me with these beautiful earrings last weekend at Equifest of Kansas. His ministry is dedicated to bringing people back to God through prayer, providing products that bear this very important message. Pray About It gift items are great witnessing tools. I'd like to encourage you to visit their website at www.prayaboutit.net Very pleased to endorse this ministry!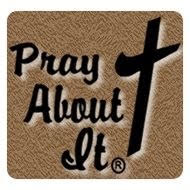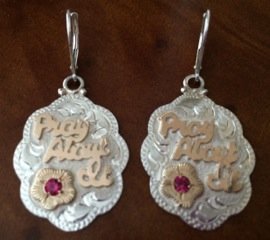 Equestrian Legacy Radio's National Trail Ride to Benefit the Fiona Rose Murphey Foundation
JUNE 4th-6th 2015
Make your Reservations Now....we're filling up fast!
Stephanie Layne will be on stage Friday night along with Templeton Thompson and The Sawdust Brothers.
COME JOIN THE FUN FOR A GREAT CAUSE!
It's more than a Trail Ride...in addition to 120 miles of beautiful trails
MICHAEL MARTIN MURPHEY-TEMPLETON THOMPSON- STEPHANIE LAYNE-THE SAWDUST BROTHERS in CONCERT
CRAIG CAMERON'S EXCA NATIONAL CHAMPIONSHIP
"THE COWBOY UP BALL", Great Shopping on VENDOR ROW
COWBOY CHURCH with WAYNE HOLT and Music by MIKE & DORIS MERRITT...and More!
All the Activities are Yours to Enjoy with your Donation of $50 for Adults, Children 12 and under Free.
For Details and Reservation Information visit: http://www. equestrianlegacy.net/ equestrian-legacy-radios- national-trail-ride-to- benefit-the-fiona-rose- murphey-foundation.html
Direct Link for Tickets: http://www.tix.com/ Event.aspx?EventCode=729134
Equestrian Legacy Radio Interview
Check out Stephanie's interview eith Equestian Legacy Radio!
Country Corner Profile
Check out this new profile on Stephanie from Country Corner in the UK!
The Latest...
Stephanie will be a guest artist on Mid America Ag Network's "Rusty Radio" show this Saturday morning out of Wichita, KS. Tune in Saturday morning at 8:00 on 1480 KQAM (Wichita, KS), 1240 KIUL (Garden City, KS), 1310 KYUL (Scott City, KS), 1210 KGYN (Guymon, OK), or 89.7 KWJP (Paola, KS)
Stephanie will be the featured artist on the "Country Corner" a UK radio show for unsigned artists. The feature will air on Wednesday 4th September at 2.30pm BST which will be 8.30am in Nashville. The website address is www.bvcr.co.uk
Stephanie is featured in the February (CRS) issue of Nashville Music Guide in their Artist On The Rise spotlight and Album Reviews sections.
Stephanie's new single "Can't Quit You" has been released digitally to over 2,700 radio stations in February! Call and request!
Stephanie will be the featured spotlight artist in the March edition of the Western Post, a German country music magazine!
New Endorsement!

New artist endorsement with Lost Spur Trailers in Faribault, Minnesota! They are the only authorized Hawk Trailer dealer in the state of Minnesota. Chris Rasmussen, owner and founder of Lost Spur Trailers, LLC brings over two decades of trailer and equine experience with a proven history of customer satisfaction! Lost Spur Trailers is located on the NW corner of I35 and MN 21. Exit 59 in Faribault, Minnesota.
If you're looking for a trailer, I encourage you to visit my friends at Lost Spur Trailers! Tell them I sent you-You'll be glad you did!
Lost Spur Trailers, LLC.
Chris Rasmussen
2900 West Airport Road Suite B
Faribault, MN 55021
612-597-0128
www.lostspurtrailers.com
chris@lostspurtrailers.com
Music News Nashville Review
Check out this new review from Music News Nashville!
Two New Events!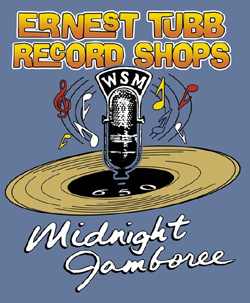 Oct 1, 2010
Nashville, TN
Ernest Tubb Midnite Jamboree
Ernest Tubb Texas Trubadour Theatre
Special Guest of Anita Stapleton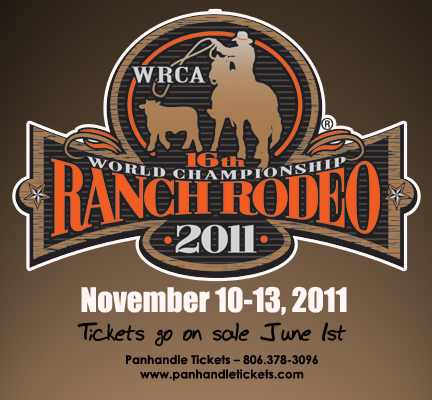 Nov 10-13 2010
Amarillo, TX
WRCA 2011 World Championship Ranch Rodeo
Tickets on sale at www.wrca.org
Stephanie will be a part of the Better Horses Radio Show which will be taped at the WRCA Ranch Rodeo Championships and broadcasted on the Mid America Ag Network across Kansas and Oklahoma.
Studio Photos and Videos
Check out the photos below of Stephanie at Blackbird studio! Keep checking the Media section for exclusive behind the scenes video of her studio sessions posted each week! All three parts, Part 1: Finding Me, Part 2: What if... we do it this way? and Part 3: Listening back to the track... have been posted, so check them out!
Click on the photo to view a larger version. Photos by State of Grace Designs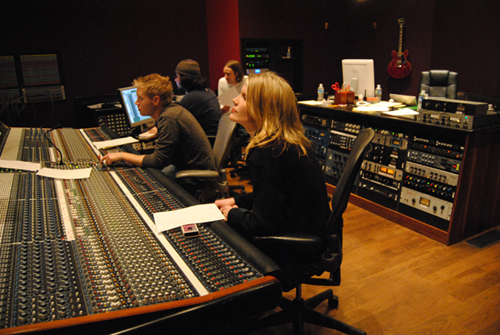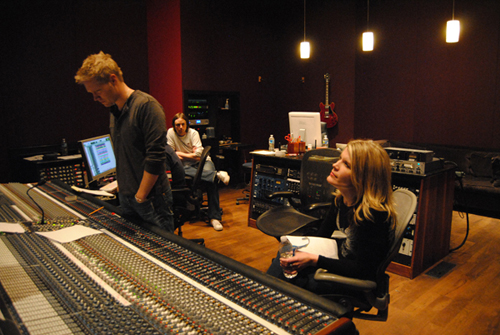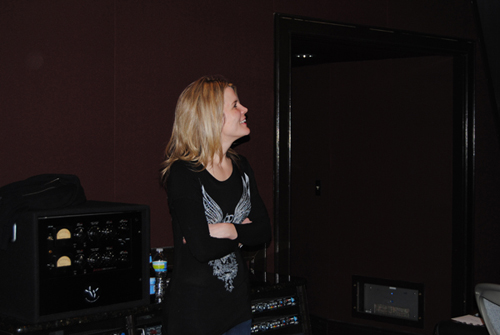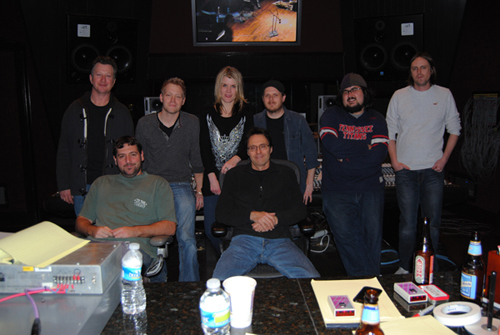 New Endorsements!
Stephanie has two new endorsements! Daisy Rock Guitars and GHS Strings and Accessories! Stay tuned for updates!
Stephanie on Better Nashville!
Check out Stephanie's interview and performance of "What If I Do" at WSMV.com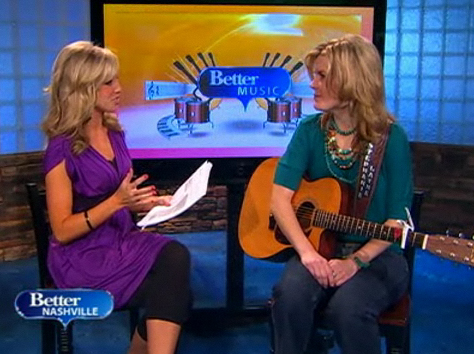 New Endorsement

Stephanie Layne now endorses Sunset Ranch Designs! Beautiful custom jewelry made of natural turquoise, semi-precious stones and sterling silver. Artist Barbara Black's designs are i nspired by her horses and western lifestyle. Every piece is a unique one of a kind! Please visit www.sunsetranchdesigns.com
KBHB Interview
Stephanie just visited with KBHB - 5 State Ranch Radio in Sturgis, SD. They are actively playing her music there, so call them and let them know you're interested in hearing Stephanie on the radio!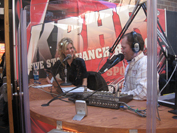 Visit www.kbhbradio.com for more details! Here is a photo from Stephanie's in-studio visit. Click the thumbnail to view the full-sized photo:
New Endorsement!
Stephanie is now endorsing Bray Saddlery custom guitar straps and clothing accessories. Check out www.braysaddlery.com for more information. Bray Saddlery is dedication to detail and quality using only the finest materials creating a masterpiece in leather.